VIRTUAL ART by ACCIDENTAL CUTTING_Eva Iszoro
Eva Iszoro is a virtual reality and 3D artist specializing in textile virtual art. She forms a new visual expression with her moving virtual sculptures, generated in an experimental way. 'Beginnings,' one of her digital artworks, was longlisted for The Lumen Prize 2023 in the Still Image category. Soon, her NFT art will be available on the MakersPlace platform for digital art.
Artistic Statement as 3D artist & virtual reality artist

As an avant-garde designer, 3D, and virtual reality artist, Eva Iszoro stands at the forefront of crafting digital artwork within the realm of 3D virtual art. She forges a path where virtual textile volumes come to life in a manner that's both groundbreaking and distinctive. Exploring the genesis of virtual textile volumes, she brings an entirely original and novel approach. In doing so, she applies the experimental pattern cutting method known as 'Accidental Cutting', which she founded and detailed in her PhD thesis. This innovative approach earned her the Extraordinary Prize from the Polytechnic University in Madrid in 2017. Her method is focused on discovering, rather than searching for, volumes that have not existed before, through abstract, random, and accidental cuts and patterns.
The unexpected volumetric results can take on deeper conceptual meanings, evolving into elements of visual language. Fashion transforms into textile art, becoming veritable textile sculptures, occasionally in motion, and experimental pattern cutting becomes a creative tool. Generally, the main goal is to uncover the non-existent through entirely experimental processes. These have been further enriched through the utilization of virtual reality, enabling a deeper exploration of phenomena and perceptual experiences that remain inaccessible in the physical world.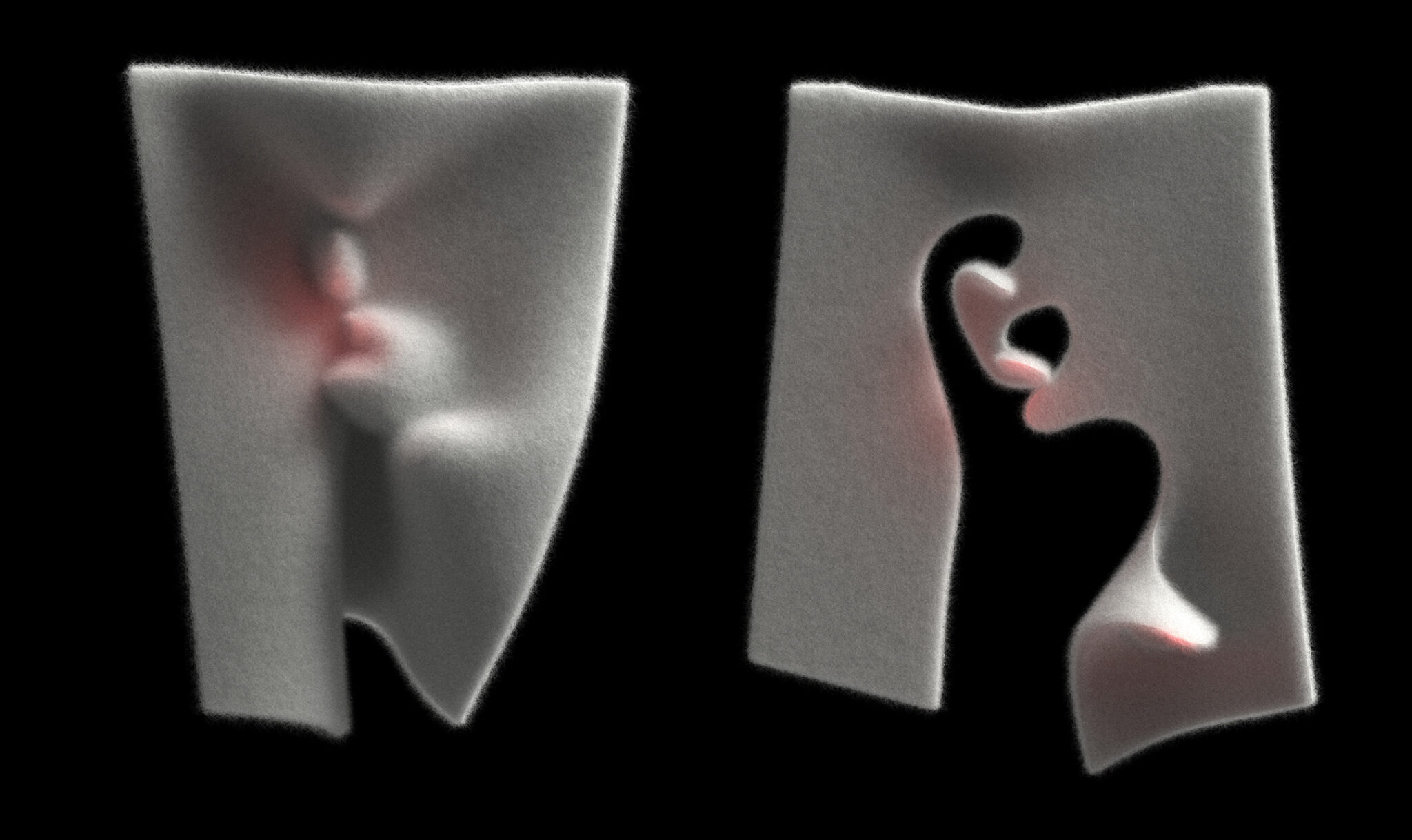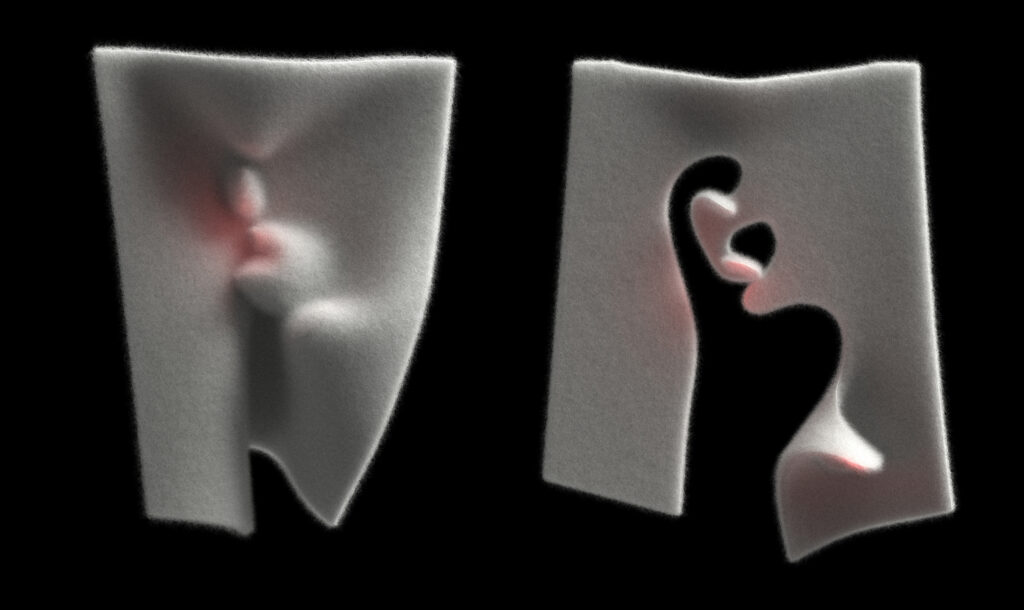 Artistic series "Beginnings", 3D textile model and corresponding flat pattern.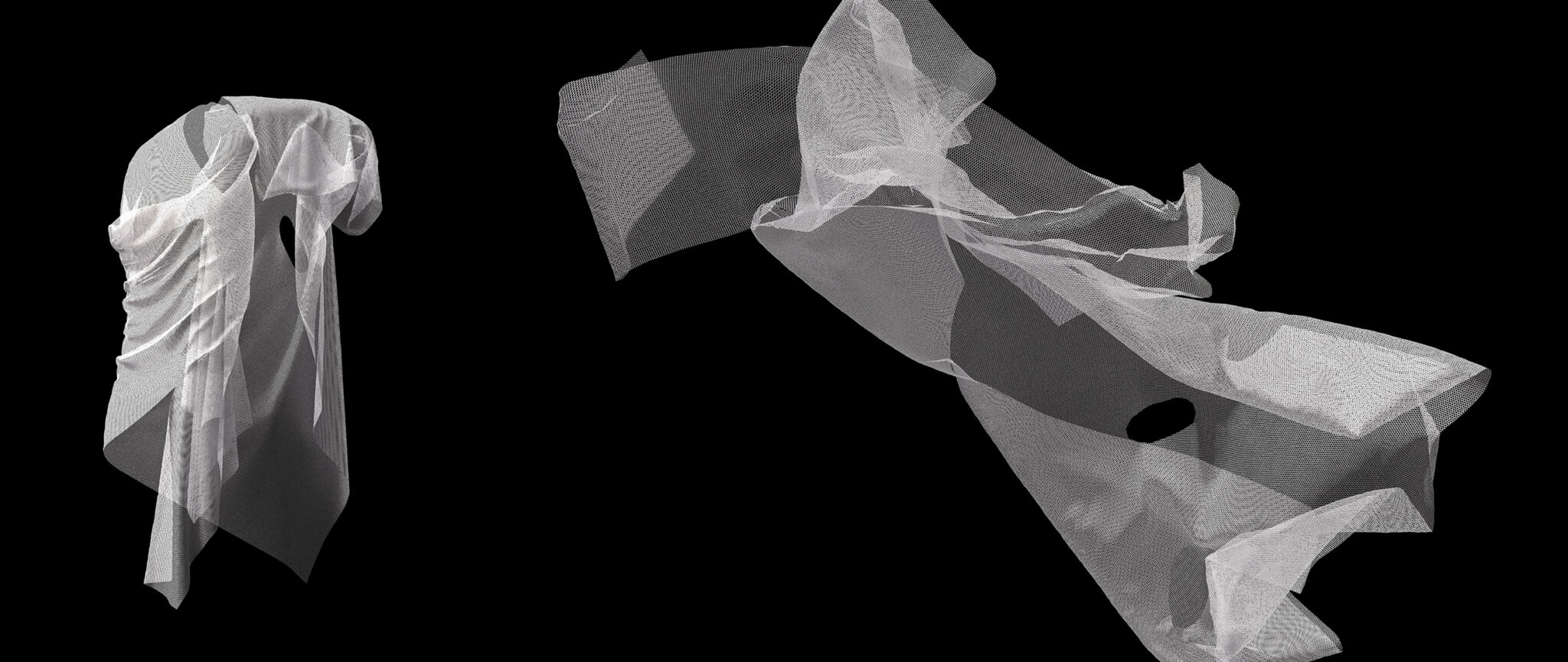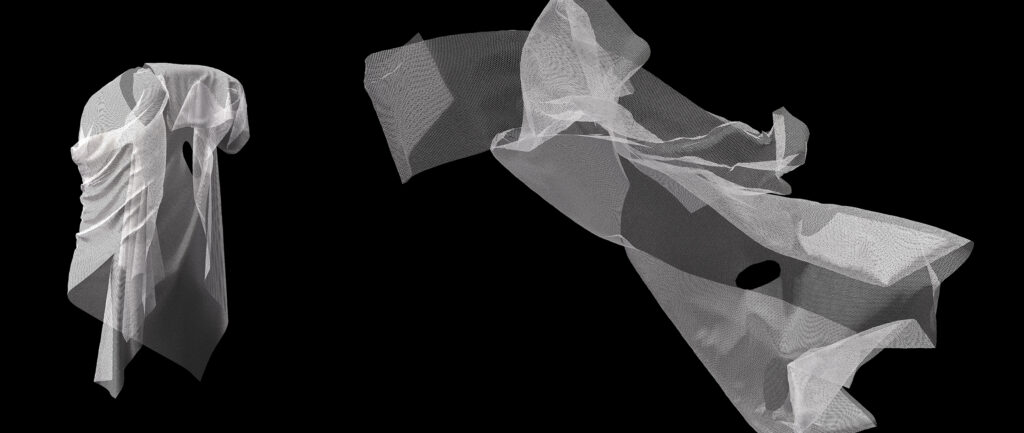 Artistic series "Emptiness", 3D textile models. Virtual textile sculpture on invisible body made of one unique pattern, and the same pattern floating in air.
Digital artworks & NFT art

Eva's virtual artworks derive from her experience as a fashion designer presenting collections at London Fashion Week. However, they are more than mere fashion statements. They represent a metamorphosis of fabric and volumes generated with it into a lexicon of visual expression. What begins as fashion evolves into textile art. The fabrics transcend their traditional roles to become dynamic virtual textile sculptures. Occasionally set into motion, these forms can be fluid and Dynamic. The space and perception are a testament to the transformative power of VR Art.
 Her goal transcends the creation of new 3D forms. It is an odyssey into the essence of non-existence, birthing forms through purely experimental processes. These processes are greatly enhanced by the application of Virtual Reality. It offers a more profound investigation into phenomena and perceptual experiences that the physical world cannot fathom.
 Through her unique blend of virtual reality and experimental pattern cutting, Eva Iszoro not only redefines the boundaries of textile. She also sets a new standard for the integration of technology and creativity. Her artistic experience doesn't just consit in creation of new volumes but unusual experiences. She invites us to explore the once-impossible and witness the birth of virtual artistry, a voyage into the unknown.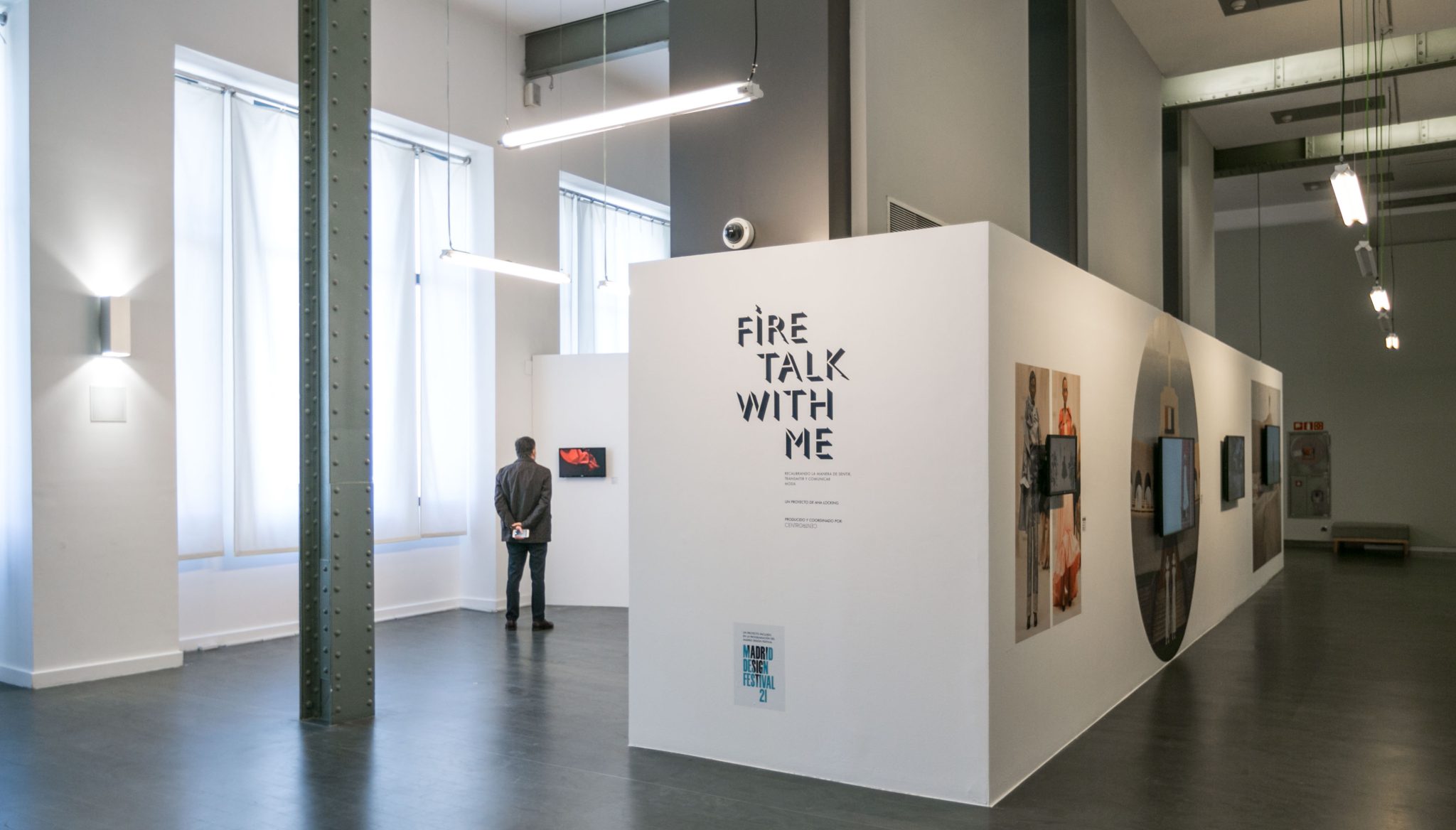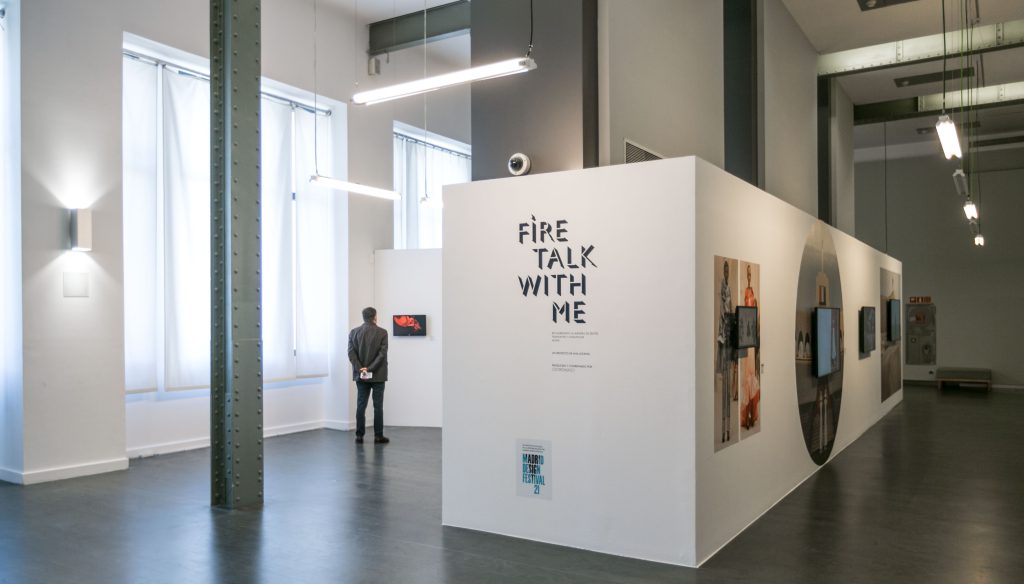 #FIRETALKWITHM, collective fashion exhibition, Centro- Centro, Cibeles Palace, Madrid, February 2021. Curated by Ana Looking, alongside internationally renowned brands such as: Balenciaga, Boramy Viguier, Cecilie Bahnsen, Feng Chen Wang, GmbH, Harris Reed, Kiko Kostadinov, Loewe, Marine Serre, Moschino, Palomo Spain, Raf Simons, Richard Malone, Rokh, Saint Laurent, Simone Rocha, Thebe Magugu, Thom Browne, Txell Miras, Valentino, Vivienne Westwood, Xander Zhou. Eva Iszoro presented the only 100% virtual proposal, Feb 2021. 
International recognition in digital art
Eva Iszoro, as a 3D Artist focusing on experimental art, is receiving global and international recognition. For example, her artwork 'Beginnings' has made the longlist for The Lumen Prize award 2023 in the Still Image category. This recognition places her work within the prestigious circle of NFT art and highlights her significant contributions to the evolution of artistic expression in the digital age.
She has also participated in international artistic residencies, such as the Realities in Transition residency at V2 Lab in Rotterdam. The European Community funds the Realities in Transition, a European project focusing on the impact of Extended Reality on the actual world. Ars Electronica (Austria), Seconde Nature (France), L.E.V. (Spain), KONTEJNER (Croatia), Dark Euphoria (France), V2_ Lab (The Netherlands), and iMal (Belgium) are promoting it.
Her virtual reality fashion films, presented at London Fashion Week, bridge the gap between design and artistic expression. Several of them have also gained recognition at the London Fashion Film Festival and Berlin Fashion Film Festival, including 'Upside Down our World, our Time', 'Emptiness', 'Accidental Cut', and 'Enjoy!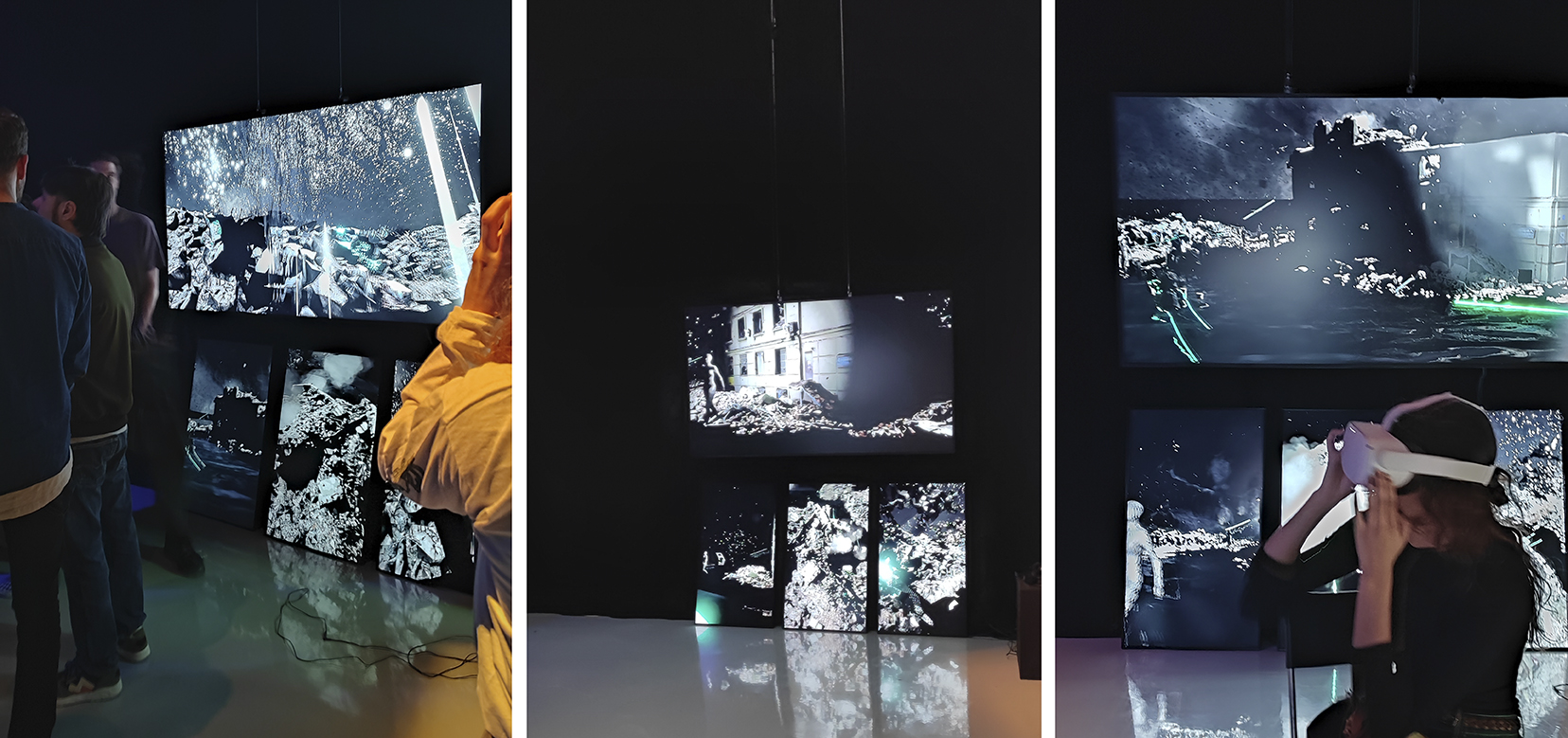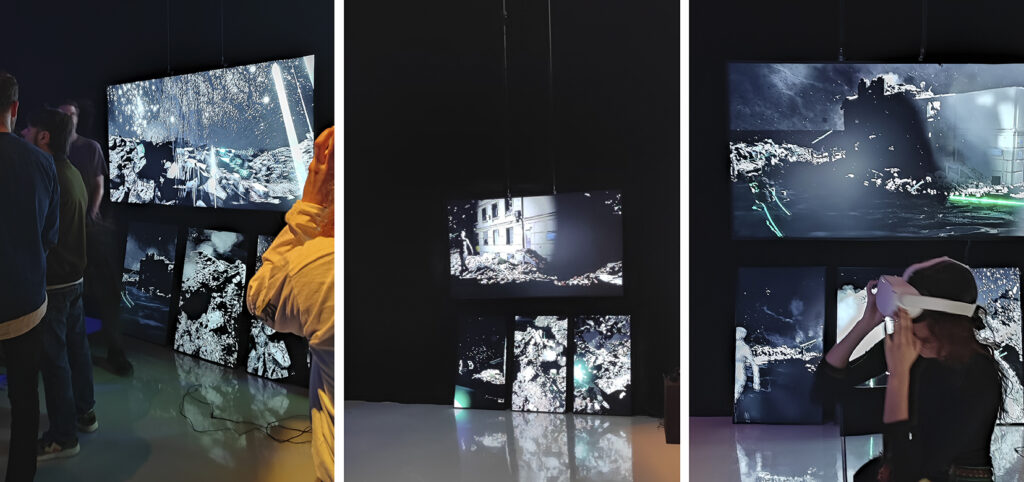 TEST LAB, exhibition results Realities in Transition Residency at V2 Lab in Rotterdam May 4th 2023.
You can find more artistic news about ACCIDENTAL CUTTING_ Eva Iszoro at social media:
Instagram
Twitter